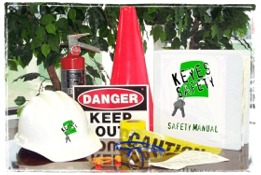 Regardless of how well you think your current Safety Program stands, the continual changes in OSHA standards and the interpretation of their rules challenge every company.
Keyes2Safety can assist you in assessing or managing your overall safety compliance for you, your project or your client.

Whether your need is long term or short term, Keyes2Safety is committed to providing its customers with quality safety professionals that can aid in the development and implementation of a sound Safety Program.
Our professional staff can provide cost-effective on-site, proactive safety management, auditing, comprehensive OSHA-type inspections and performance improvement surveys.
From these findings, we will provide you with a written summary of the results and will assist in analyzing any changes or improvements required to bring your program up to standards.
---